Immediate, onsite carbon reduction
Buildings are globally responsible for 10 gigatons of CO2 emissions — we're on a mission to accelerate carbon reduction with cost-effective CO2 capture technologies for building owners.
CarbonQuest provides an economic pathway for the built environment to reduce carbon emissions. The platform addresses decarbonization goals and climate change action with onsite carbon capture methods that collect CO2 right from the building's flue, near the source of emission generation.
This carbon capture technology is safe, cost-effective, and can eliminate up to 70-85% of a building's net CO2 emissions, depending on customer requirements. As a turnkey solution that can typically be installed in 6-9 months, our revolutionary product is paving the path forward toward net-zero goals and more sustainable communities.
Data Centers, Lab, & R&D Space
Government & Municipal Buildings
Hospitals & Healthcare Facilities
Universities & Student Housing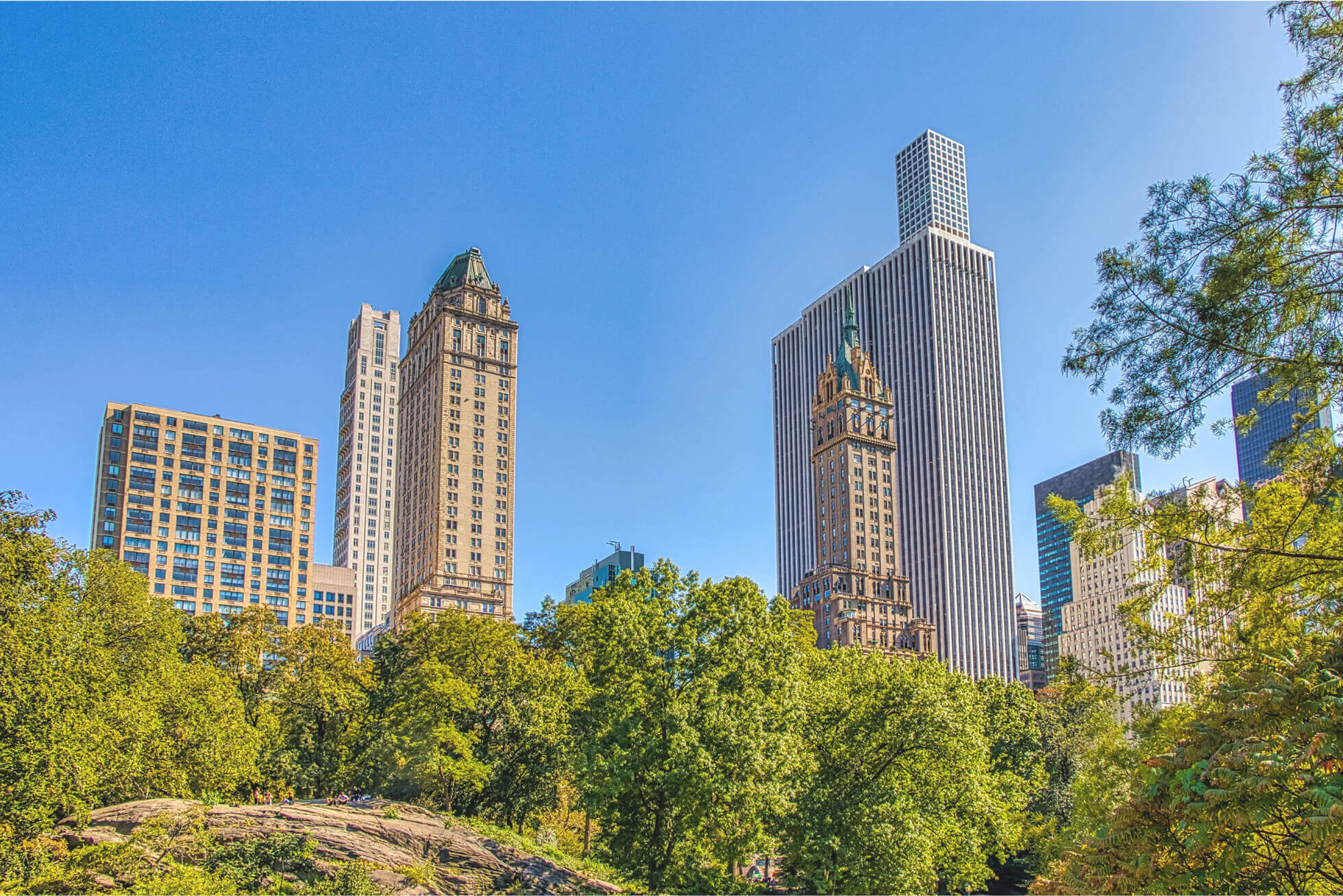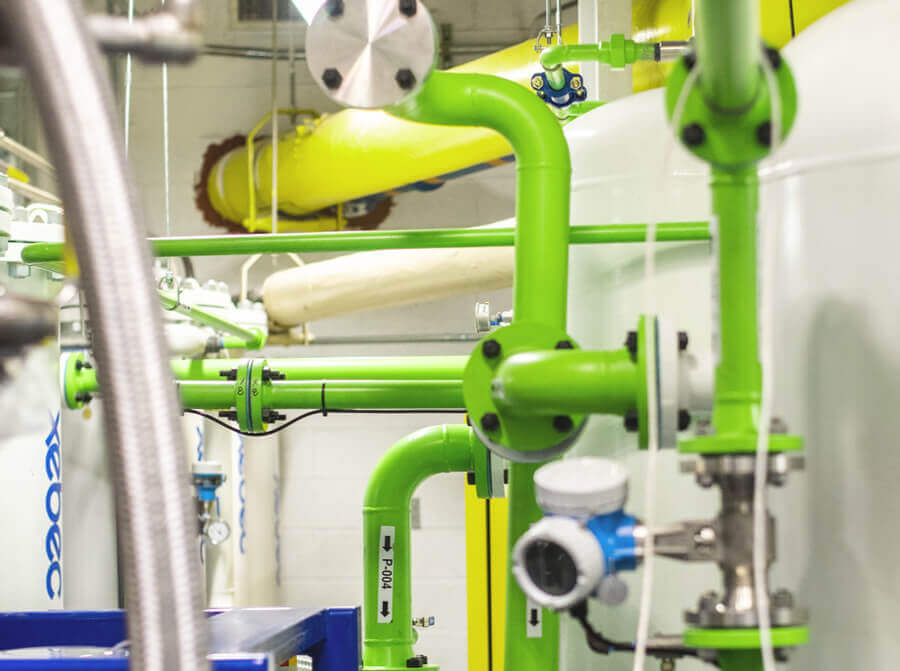 Building carbon capture and sequestration
CarbonQuest's technology captures CO2 before it has the chance to escape as a greenhouse gas. After a multi-stage process that includes compression, drying, and cooling, the end product is liquid CO2 stored securely in a tank. The liquified CO2 is sold to companies as a sustainable carbon source (SustainableCO2™) that can be used for concrete manufacturing, e-fuel production, and other non-petroleum based chemical and plastics sources.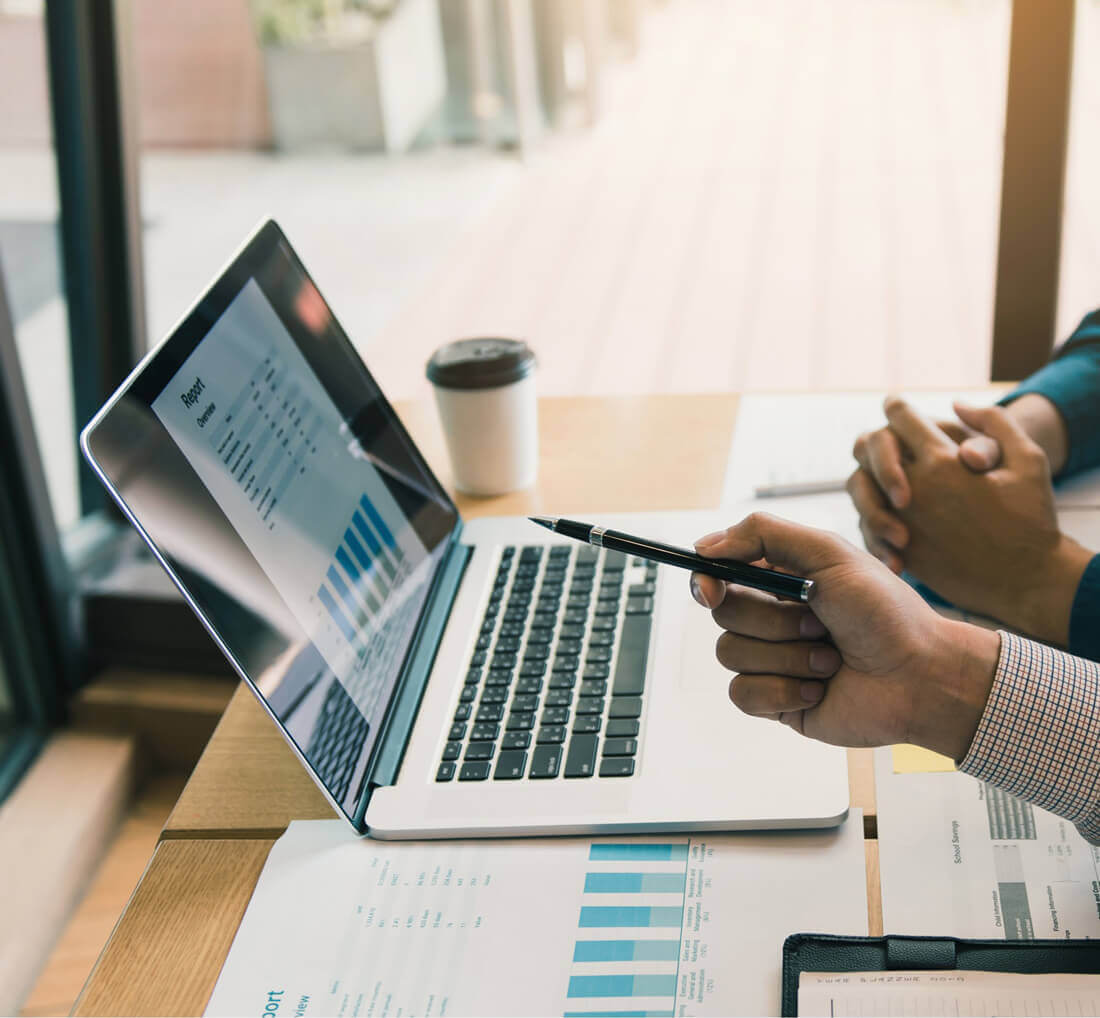 How much of my building's CO2 emissions will CarbonQuest's technology capture on site?

CarbonQuest technology is able to capture up to 100% of the CO2 that passes through a building's flue; our systems are modular, allowing us to customize the size of the device according to the building's needs and physical space requirements to avoid the most CO2 emissions.

What will it cost me to install and maintain CarbonQuest technology in my building?

Because every CarbonQuest system is custom-built, the costs vary from building to building. Please reach out to our team to learn more about the cost-effective solution that's right for your building.

How much space will I need to integrate this solution in my building?

Each site is assessed individually for physical space availability in the basement/garage, on the roof or in outdoor enclosures. A typical building system takes up approximately 3 parking spots, while co-gen applications require more room. Given the modular nature of the components, we can find a solution for almost all buildings and facilities.

How does CarbonQuest's solution differ from direct air capture (DAC)?

Direct Air Capture aims to remove CO2 from the atmosphere and sequester it.

Building Carbon Capture is "point source capture" – it prevents CO2 from being emitted into the atmosphere by capturing it before it leaves the building. The carbon is then permanently removed from circulation by injecting it into concrete during the manufacturing process or using as a petroleum-displacement product in chemical production. It can also be sequestered underground, just like the CO2 captured from the air.

Currently, DAC technologies are significantly more expensive than point source capture.