Immediate, onsite carbon reduction
Buildings are globally responsible for 10 gigatons of CO2 emissions — we're on a mission to accelerate carbon reduction with cost-effective CO2 capture technologies for building owners.
CarbonQuest provides an economic pathway for the built environment to reduce carbon emissions. The platform addresses decarbonization goals and climate change action with onsite carbon capture methods that collect CO2 right from the building's flue, near the source of emission generation.
This carbon capture technology is safe, cost-effective, and can eliminate up to 70-85% of a building's net CO2 emissions, depending on customer requirements. As a turnkey solution that can typically be installed in 6-9 months, our revolutionary product is paving the path forward toward net-zero goals and more sustainable communities.
Distributed carbon capture
CarbonQuest's Distributed Carbon Capture™️ technology is an ideal decarbonization solution for many types of facilities
Click the following boxes to learn more.
Commercial
Campus Settings
District Heat
Industrial
Multifamily
Utility
Data Centers
Food & Beverage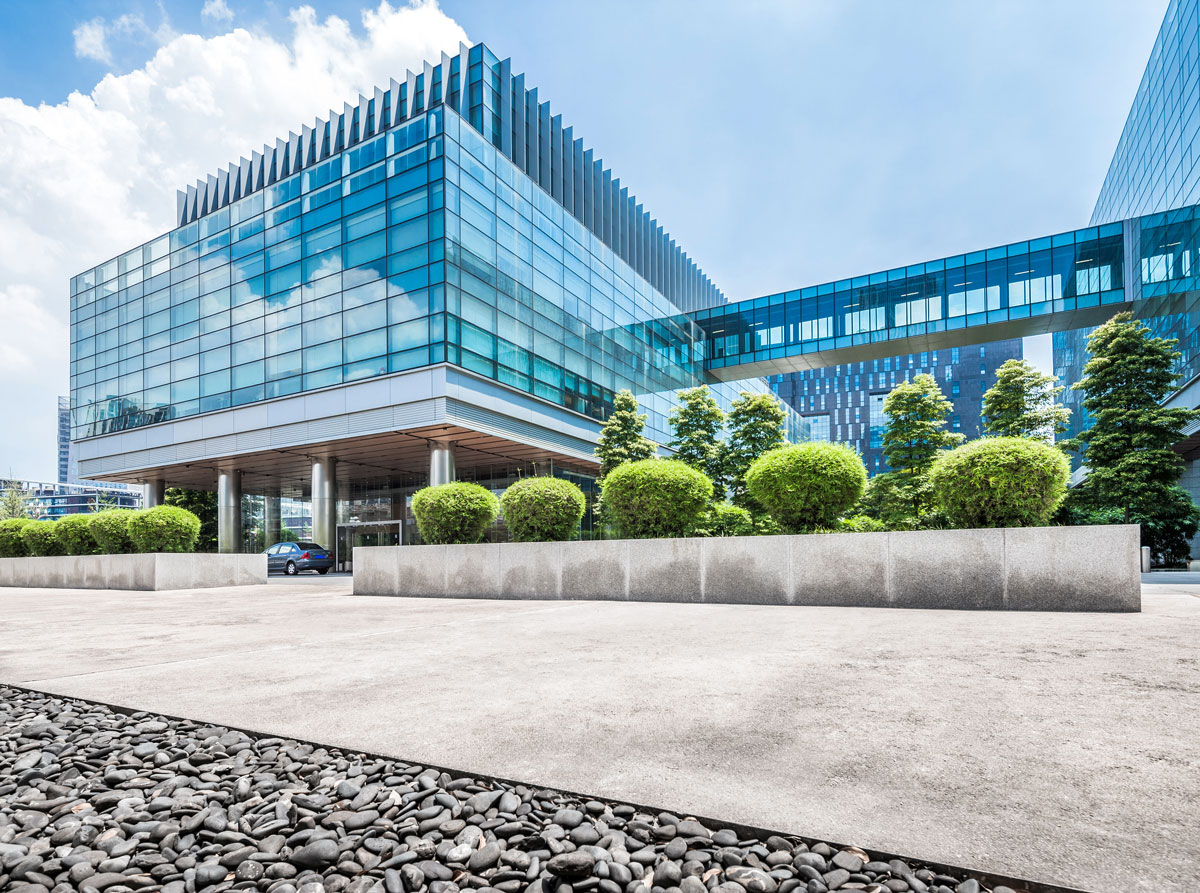 Commercial
Commercial buildings, whether office, hospitality, mixed-use or other property types, are often included as part of sustainability reporting for property owners and tenants who are looking to reduce Scope 1 emissions from facility operations. CarbonQuest addresses this challenge by providing Building Carbon Capture™ for commercial buildings with boilers, fuel cells and Combined Heat and Power (CHP) cogeneration systems, leading to immediate emission reduction. Our seamless installation process is performed without interruptions to facility operations or tenants. CarbonQuest software tracks the flow of CO2 for compliance with SBTi or other sustainability reporting.
Our modular, compact systems can be installed indoors or outdoors (or a combination thereof) and fit in most properties' garages, basements, rooftops and/or pads outside the building. Systems come in six standard product sizes that vary in capture rates from 500 to 16,800 tons of CO2 per year. Several carbon capture systems can be combined for large applications that can exceed 100,000 tons per year.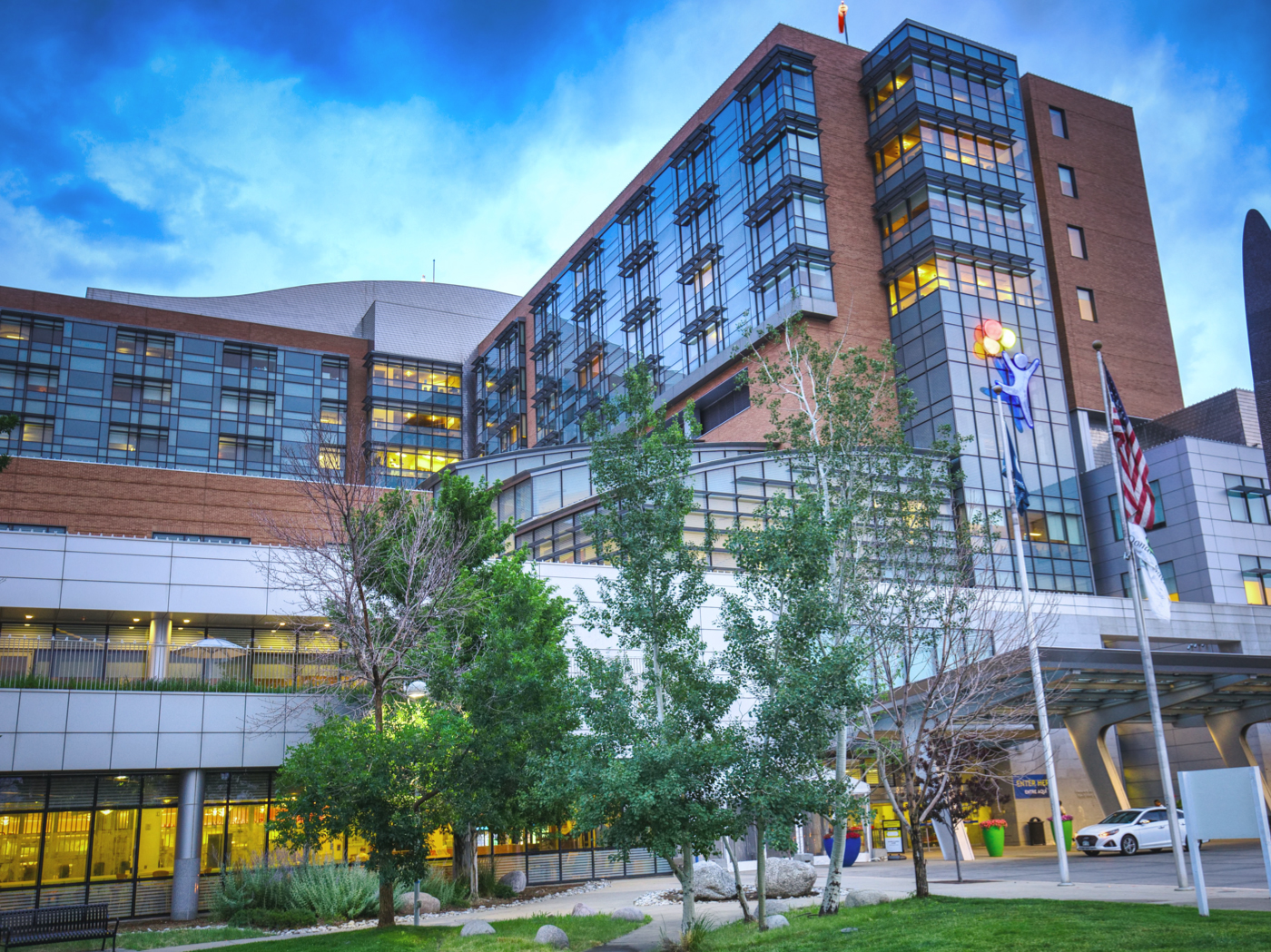 Campus Settings
Campus settings, including universities, hospitals, venues, and multi-building complexes, face a difficult and costly pathway to emissions reduction. The necessity to never lose power and the large size of the heating systems — often consisting of large Combined Heat and Power (CHP) plants — limit options. As the U.S. Environmental Protection Agency points out, "CHP … with central heating systems will likely continue to be used" even while single-family and small commercial buildings continue to electrify. CHP Carbon Capture™ offers an ideal solution for immediate emissions reduction while tapping into the system's ability to utilize waste heat to improve efficiency. Entities that re-use CO2 onsite can recycle the output, reducing costly CO2 purchases and Scope 3 emissions.
Larger-size Distributed Carbon Capture™ products can be bundled together for CHP solutions to capture over 100,000 tons of CO2. The modular systems can be located indoors or outdoors near the CHP plant. The flexibility of the design allows for a wide variety of layout options to meet each unique project's requirements.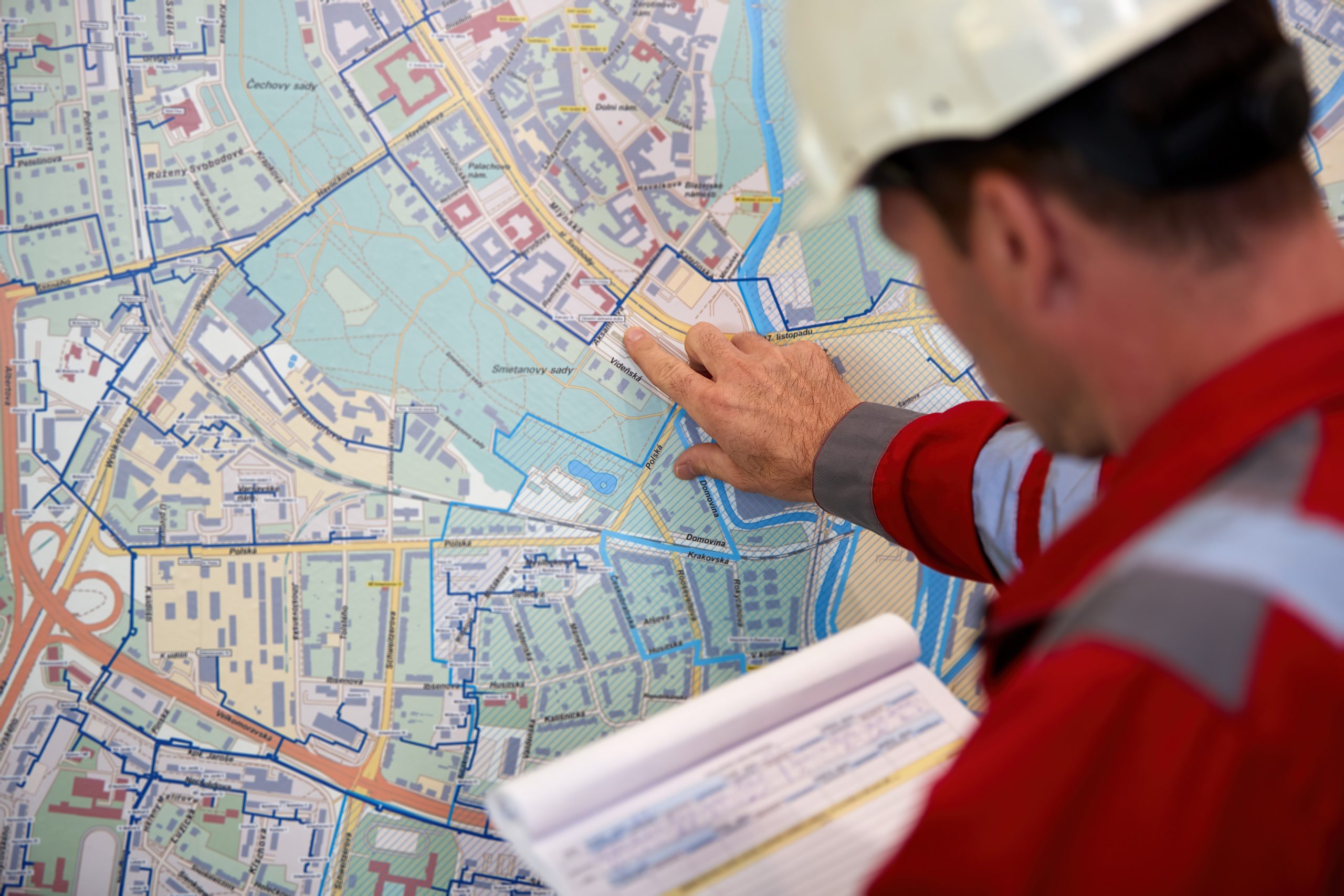 District Heat Systems
District heat systems are essential to the operations of utilities and city heating in many cities and countries. There are currently 660 existing district heat systems operating in the U.S. Despite the need to comply with local laws such as cap-and-invest programs, these systems currently have no easy way to lower their emissions. Additionally, the requirement to maintain resilience doesn't lend itself easily to alternative solutions such as electrification.
We offer several larger modular Distributed Carbon Capture™ products that can be joined to reduce over 100,000 tons of emissions per year. Flexibility of the design and module layout at each site enables customers to maximize their reductions in space-constrained environments.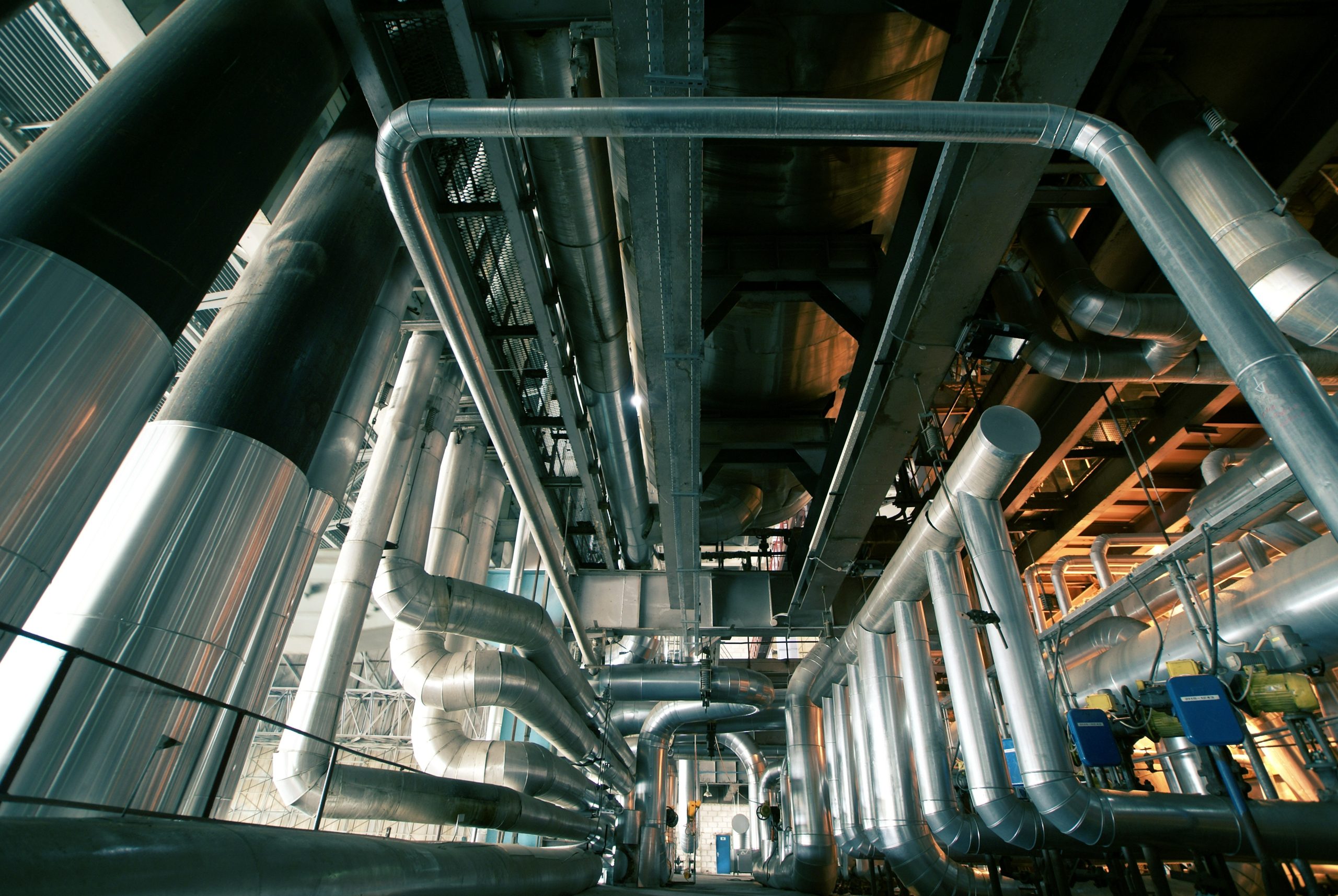 Industrial Emissions
Industrial emissions in the U.S. account for 21% of overall emissions. As the Environmental Protection Agency points out, "many industrial applications are not well-suited to electrification, especially where there are high-pressure steam and high-temperature direct heat requirements." Distributed Carbon Capture™ can address a variety of industrial natural gas emissions from both heating and process steam boilers, as well as Combined Heat and Power (CHP) systems. Our carbon capture systems can deliver emission reductions solutions in a variety of industrial settings, such as pulp and paper mills, product manufacturing plants, food and beverage facilities and more. Industrial processes that re-use CO2 onsite can also recycle the output, reducing costly CO2 purchases and Scope 3 emissions.
With our modular product offering, we can meet any reduction target from 1,000 to over 100,000 tons per year. The flexibility of indoor, outdoor, and non-contiguous site layouts enable the system to fit into virtually any industrial project.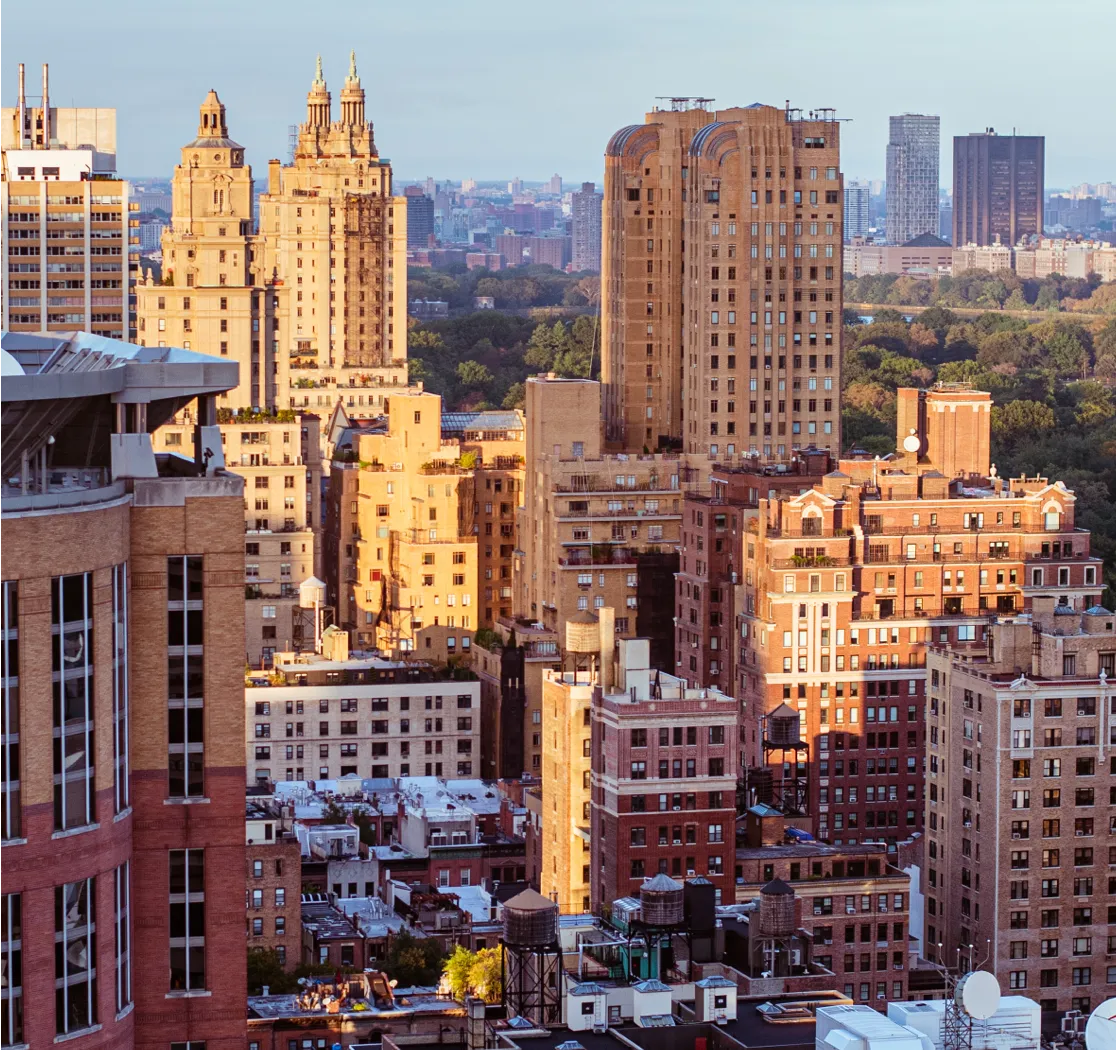 Multifamily Buildings
Residential Buildings
Large multifamily/mixed-use buildings (larger than 150,000 square feet) operate like commercial buildings at their core. Unlike smaller apartment buildings, many of which will seek to electrify, electrification in certain large buildings will not be cost-effective or practical. We work with large multifamily buildings that have either boilers, adsorptive chillers, or Combined Heat and Power (CHP) systems to bring immediate emissions reductions with no disruptions to building operations or tenants — and at a lower cost than other methods.
Our smaller Building Carbon Capture™ products provide a great option for multifamily buildings. Modular systems can be nestled into the corner of a basement or installed on a roof/setback, in a parking garage, near the loading docks or refuse area outdoors, or in any combination thereof. Our modular system's ability to fit in any property layout makes it ideal for broad and diverse site applications. If it fits in Manhattan, it will fit anywhere!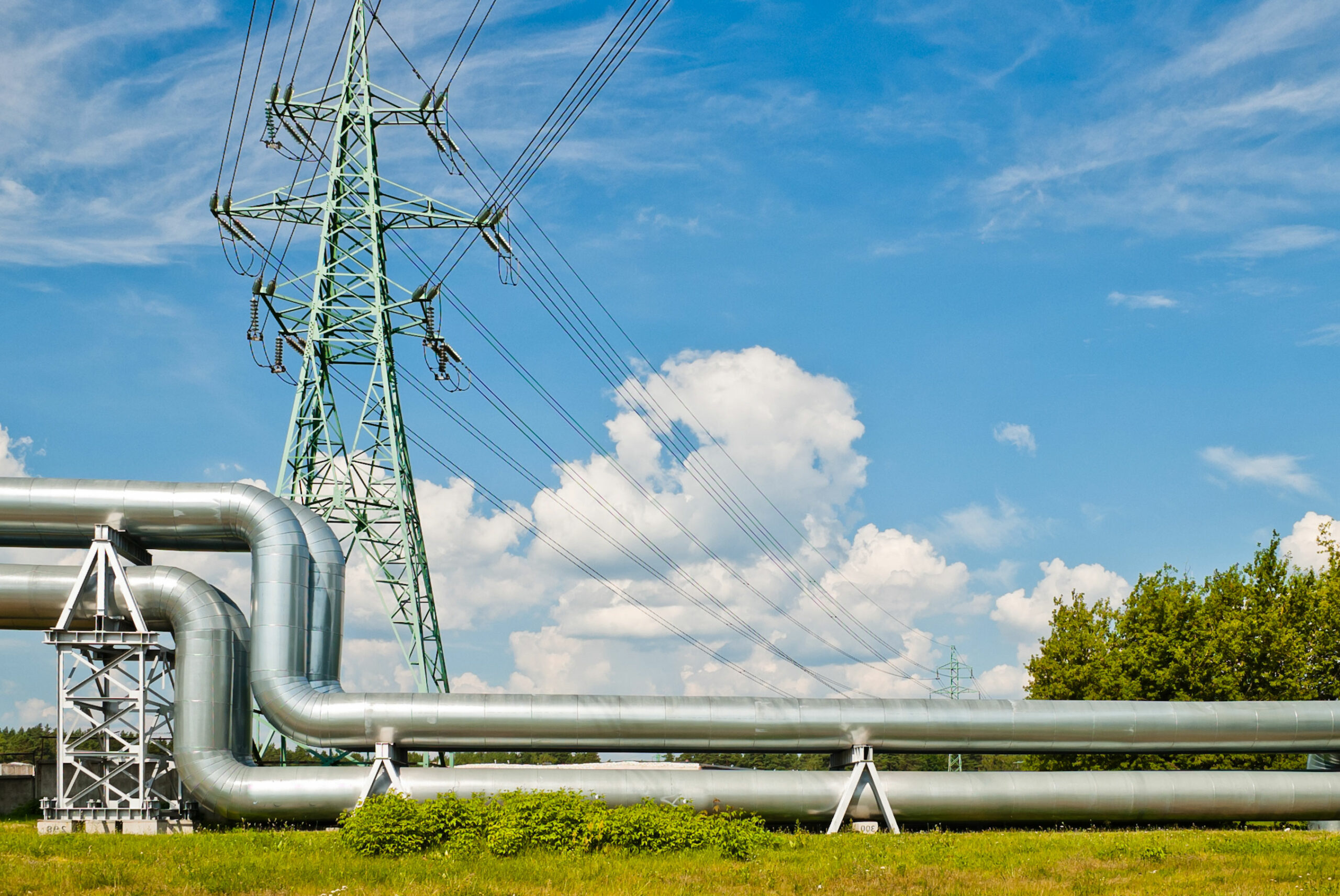 Utilities and Infrastructure
Gas utilities and infrastructure facilities are under various mandates to dramatically reduce emissions from all parts of their delivery processes. While our solution is not optimized for central power plants, our systems are suitable for peaker plants, district heat, wastewater and waste-to-energy plants, renewable natural gas (RNG)/biogas facilities, natural gas compressors and microgrid applications. In addition to its other benefits, CarbonQuest's modular and flexible technology provides an ideal decarbonization solution for distributed carbon capture across a broad set of utility and infrastructure plants.
Our larger modular systems are designed to work with flue concentrations from 4% and up, and can be fitted both outdoors and indoors. The solutions only use electricity and can be coupled with other distributed resources to support low or negative emissions energy infrastructure projects. Our system's low maintenance and energy efficient design operates autonomously and was designed to help decarbonize the energy infrastructure.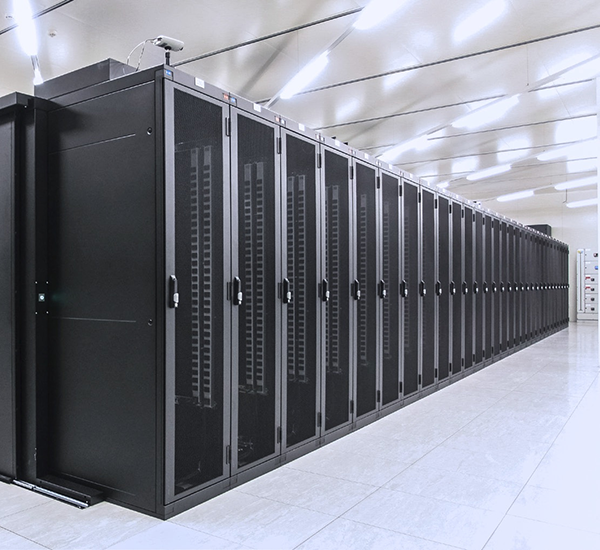 Data Centers
As data centers proliferate, more and more of the energy from the grid is directed towards powering HVAC systems at these facilities. In many cases, utility capacity precludes adding new infrastructure to satisfy growing data center electrical demand, so data center developers are increasingly seeking distributed generation solutions. While renewables are a part of the decarbonization strategy, the need for energy reliability and security may require a base load natural gas energy source. In order to meet sustainability goals, data centers are seeking to couple our Distributed Carbon Capture™ with such infrastructure (cogeneration or CHP systems) to provide a low or negative emissions architecture.
CHP and fuel cells that can demonstrate low emissions may also benefit from the federal investment tax credit for new installations. Distributed Carbon Capture™ is a perfect solution for achieving a low/negative-emissions Cogeneration/CHP system for data centers and other energy security applications.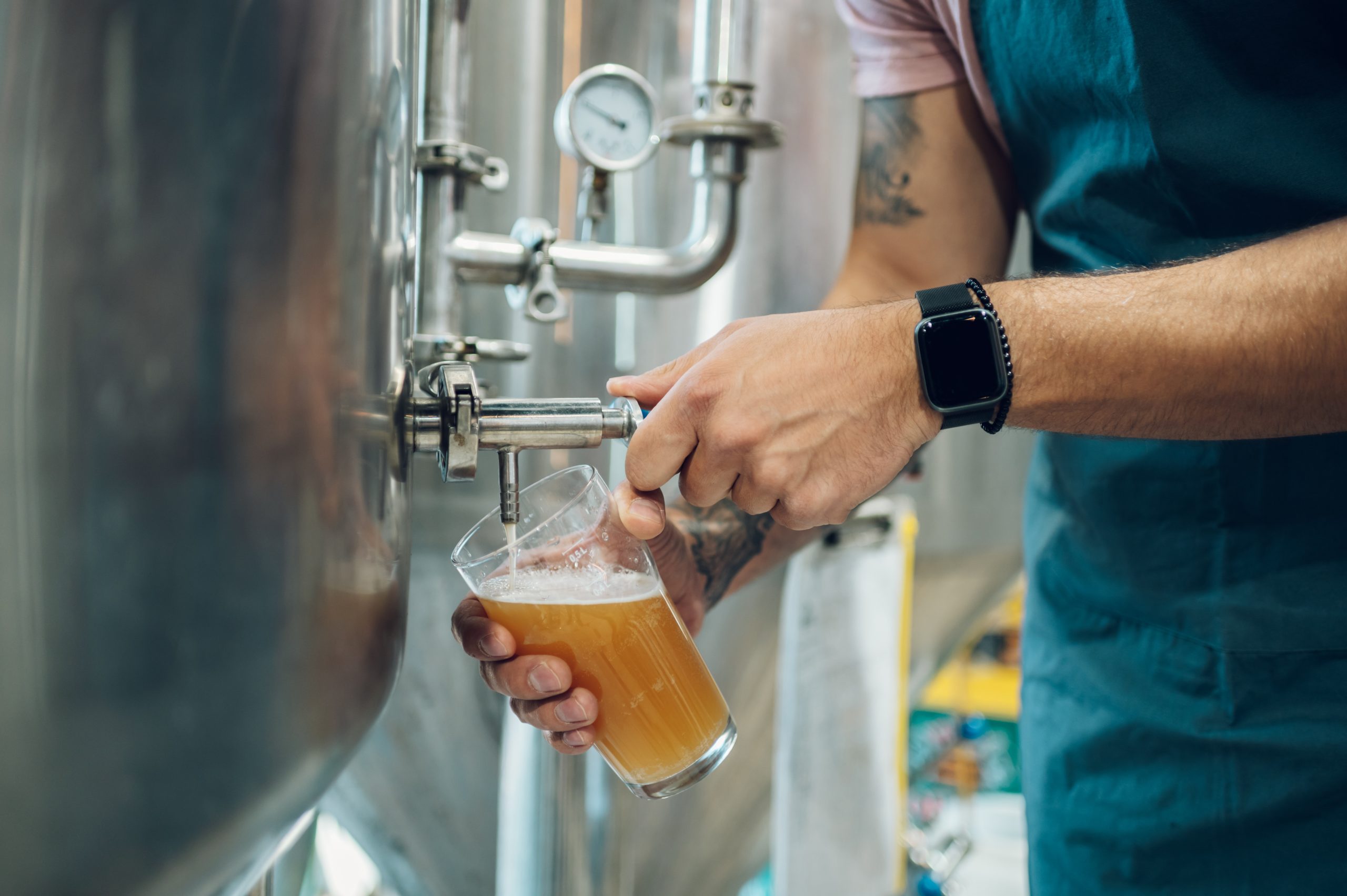 On-site CO2 re-utilization
Certain industrial processes, particularly in the food and beverage industry, need to re-use CO2 on site. In most regions of the U.S., there is not enough commercially-made CO2, which is driving up costs and requiring long-distance transport when CO2 is purchased from other states. Onsite CO2 re-use via Distributed Carbon Capture™ can be an optimal solution for capturing and reusing CO2 onsite, eliminating the need to purchase "new" CO2 and significantly reducing the Scope 3 emissions that come from its creation and transportation.
Our modular Distributed Carbon Capture™ systems come in a variety of standard model sizes that are suitable for diverse industrial boilers, ovens, and other food and beverage applications. CO2 can be stored and sold as well as reused on site as applicable. The modularity of our system design can be applied to virtually any plant size to meet each customer's reduction or reuse requirements.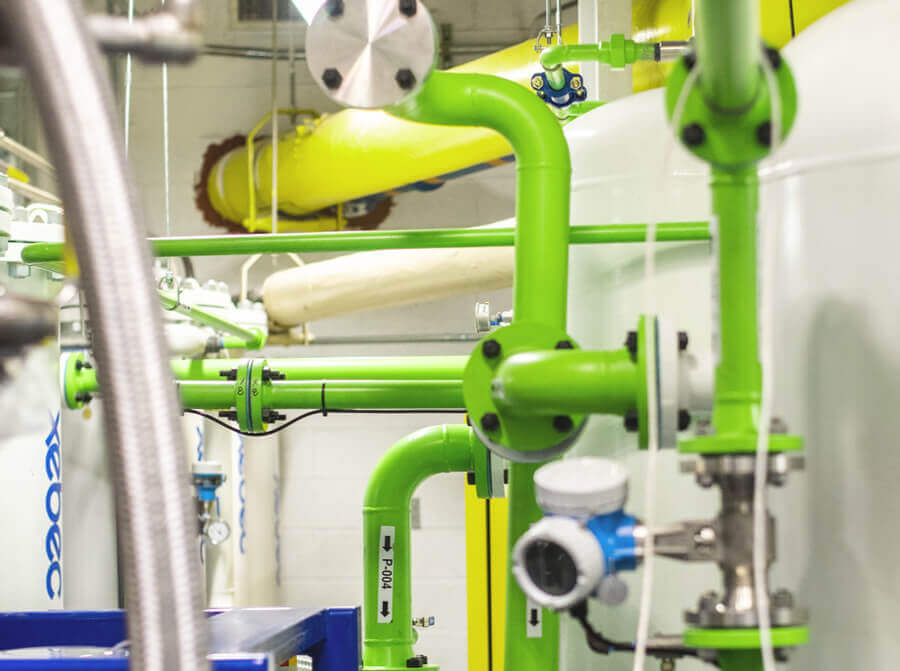 Building carbon capture and sequestration
CarbonQuest's technology captures CO2 before it has the chance to escape as a greenhouse gas. After a multi-stage process that includes compression, drying, and cooling, the end product is liquid CO2 stored securely in a tank. The liquified CO2 is sold to companies as a sustainable carbon source (SustainableCO2TM) that can be used for concrete manufacturing, jet fuel production and other chemical and plastics processes.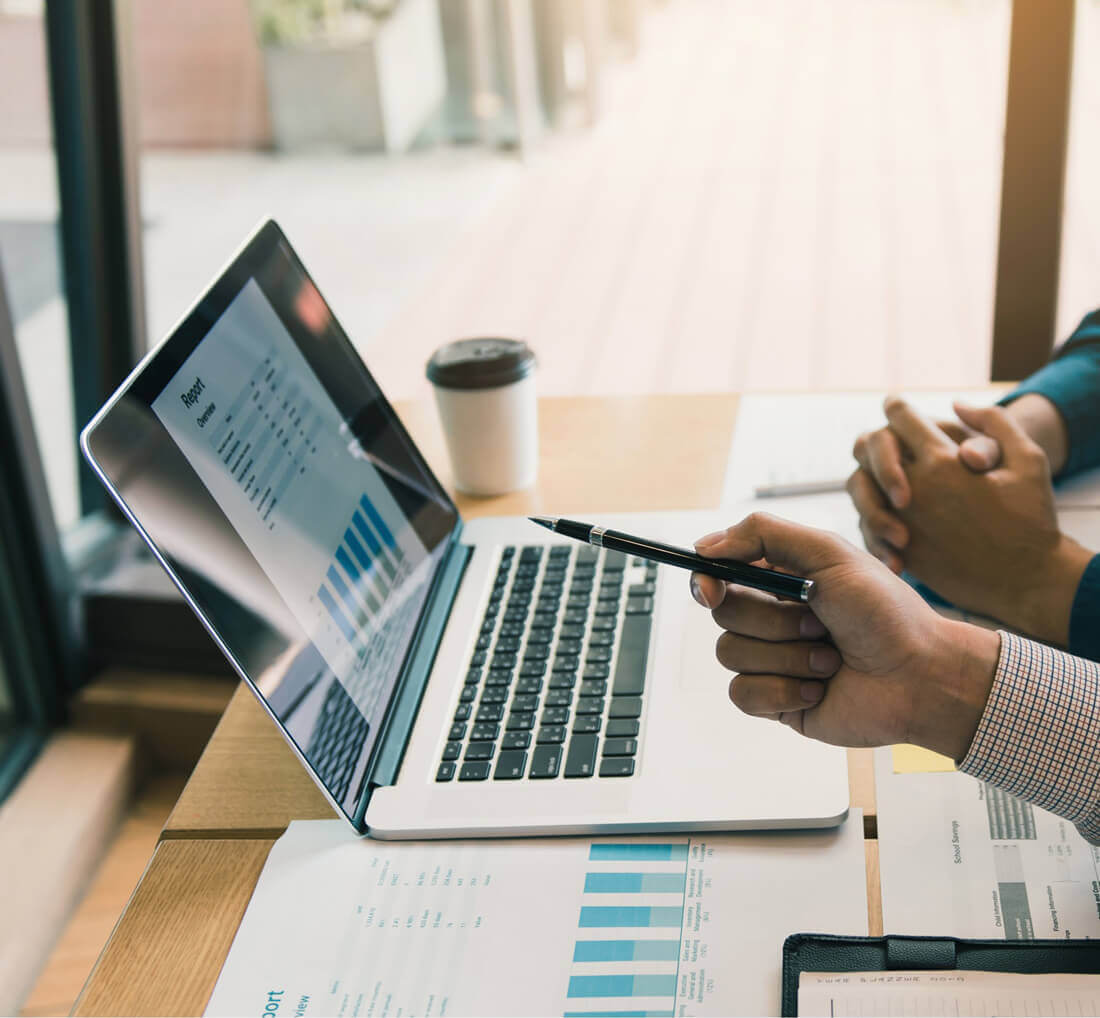 How much of my building's CO2 emissions will CarbonQuest's technology capture on site?

CarbonQuest technology is able to capture up to 100% of the CO2 that passes through a building's flue; our systems are modular, allowing us to customize the size of the device according to the building's needs and physical space requirements to avoid the most CO2 emissions.

What will it cost me to install and maintain CarbonQuest technology in my building?

Because every CarbonQuest system is custom-built, the costs vary from building to building. Please reach out to our team to learn more about the cost-effective solution that's right for your building.

How much space will I need to integrate this solution in my building?

Each site is assessed individually for physical space availability in the basement/garage, on the roof or in outdoor enclosures. A typical building system takes up approximately 3 parking spots, while co-gen applications require more room. Given the modular nature of the components, we can find a solution for almost all buildings and facilities.

How does CarbonQuest's solution differ from direct air capture (DAC)?

Direct Air Capture aims to remove CO2 from the atmosphere and sequester it.

Building Carbon Capture is "point source capture" – it prevents CO2 from being emitted into the atmosphere by capturing it before it leaves the building. The carbon is then permanently removed from circulation by injecting it into concrete during the manufacturing process or using as a petroleum-displacement product in chemical production. It can also be sequestered underground, just like the CO2 captured from the air.

Currently, DAC technologies are significantly more expensive than point source capture.