CO2 capture for building owners
Building Carbon Capture™ is a cost-effective, end-to-end solution that utilizes new technology to offset carbon emissions without disrupting building operations.
CarbonQuest makes it easier than ever for owners to lower their carbon footprint, create healthier living conditions, and enhance energy efficiency. Our patented carbon capture system is scalable and flexible to fit into the needs of every environment.
We use a custom process to capture CO2 that is generated during routine building operations. The CO2 is created when a gas furnace or a boiler, either stand-alone or as part of a cogeneration system, combusts to generate heat or hot water. Building Carbon Capture™ liquifies the captured CO2 onsite and can eliminate up to 70-85% of a building's net CO2 emissions.
Building Carbon Capture™
Explore how our integrated four-step process works for carbon capture.

Step 1: Extraction
CO2, O2, N2 and H2O are diverted from the gas flue during regular building operations and sent through a heat exchanger, compressor and dryer, removing H20 before continuing on to the separation phase.
Step 2: Separation
The gasses move through an innovative pressure swing adsorption system that cycles out N2 and O2, releasing them back into the flue as CO2 continues on to the conversion phase.
Step 3: Conversion
The CO2 gas stream then goes through the process of liquefaction onsite, where it's converted into liquid CO2 before being placed into a storage tank to await transfer.
Step 4: Utilization
The liquid Sustainable CO2™ is regularly transferred to customers who reduce emissions through utilization, enabling a true circular carbon economy within the city.
Building Carbon Capture and Sustainable CO2™
Fuel the circular economy with Sustainable CO2™ for carbon utilization and sequestration.
Decarbonizing a building is hard work. Our solution integrates with other important pathways to reduce emissions in buildings, such as technologies that reduce electricity use. Our innovative system can draw power from onsite solar, and our software can feed into existing energy management systems to enhance the energy efficiency of the building. CarbonQuest's Sustainable CO2™ is local and recycled from building exhaust.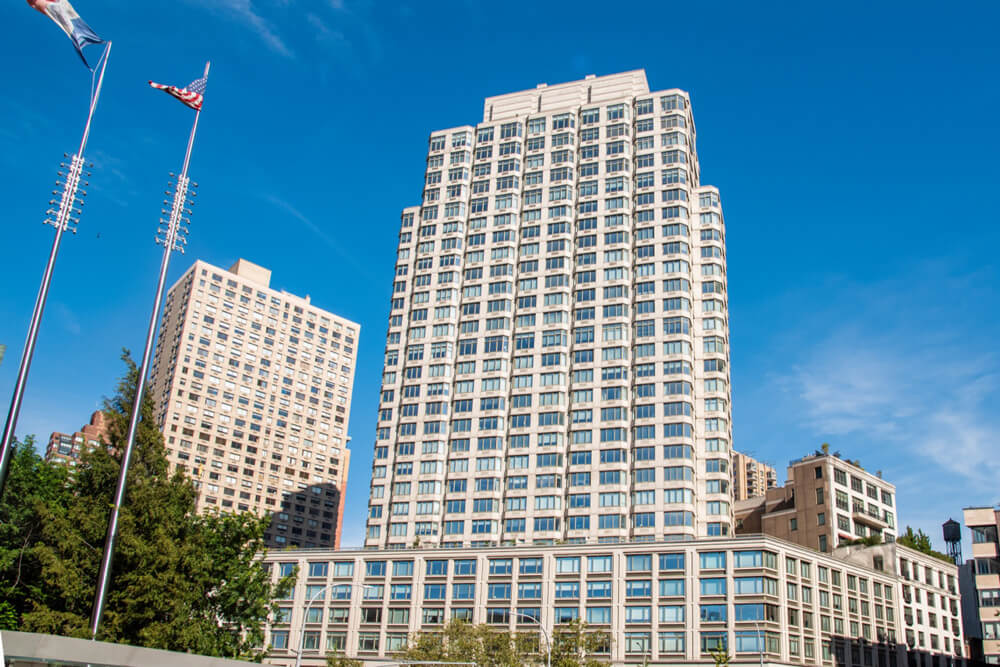 Featured Project
1930 Broadway
1930 Broadway is a multifamily building located in Manhattan's Lincoln Square neighborhood. CarbonQuest installed its onsite carbon capture technology in the building in 2021 with a goal of cutting CO2 emissions from natural gas usage by 60-70%.