NYC Multifamily Developer Taps CarbonQuest to Reduce Emissions
1930 Broadway is a multifamily building located in Manhattan's Lincoln Square neighborhood. Partnering with property owner Glenwood Management, CarbonQuest installed its first onsite Building Carbon Capture System™ in the building in 2021 to cost-effectively reduce the building's carbon emissions. Implementation of the technology is expected to cut 60-70% of CO2 emissions from natural gas usage at The Grand Tier, meeting the owner's sustainability goals through a cost- and space- effective solution.
Project Details
Project Type
Multi-Family
Location
New York, New York
Partners
Glenwood Properties
25%
Carbon emissions reductions
An estimated 25% reduction in annual building CO2 emissions
3
Parking spaces used
Located in the parking garage, utilizing space equivalent to just three parking spaces
14K tons
Carbon captured
Amount of CO2 that the system is designed to capture over its lifetime
Sustainable CO2™ utilization that drives the circular economy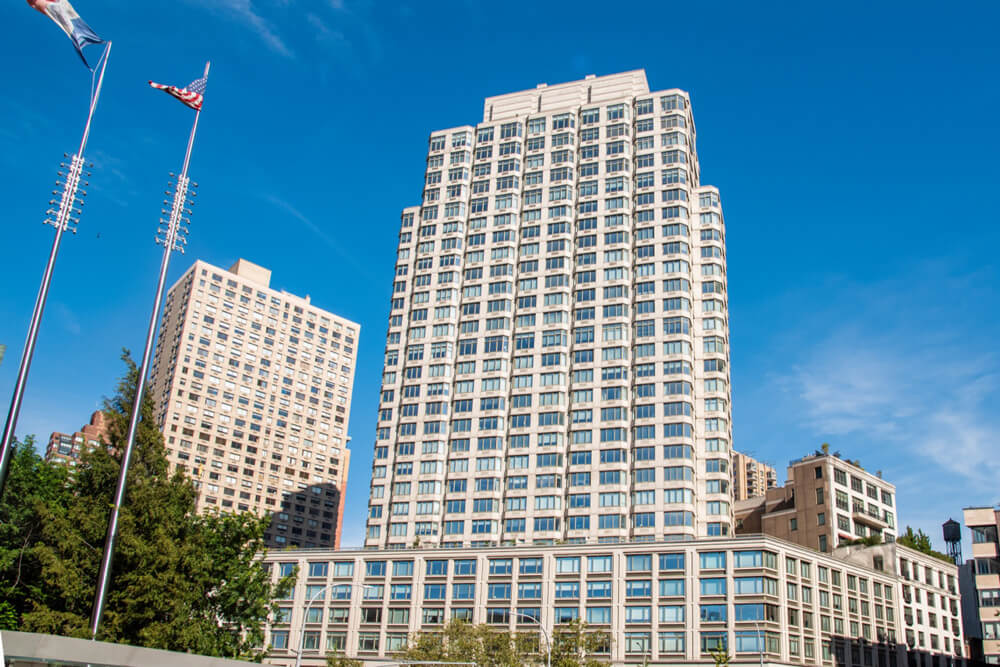 Following the capture and liquification of the building's CO2, the liquified product is sold to CO2 utilizers to either permanently mineralize into concrete or displace as petroleum in alternative fuels. 1930 Broadway's liquified CO2 is transported to Glenwood Mason Supply Company — the largest concrete paver manufacturer in New York City — where it is mineralized in concrete and sold back to city buildings.
Taking these emissions from building flue to building block drives the circular economy and supports a greener built environment. CarbonQuest focuses on the permanence of CO2 reduction and removal, building an entirely new industry of CO2 utilization that spotlights environmental benefits while generating a new revenue stream for building owners.